February 23, 2017
Six Cool and Connected Pieces of Bike Tech
Theft-deterrents, phone chargers, smart pedals, and more round out this list of cool new bike tech.
Rapid advancements in technology have been making many parts of our daily lives easier, more connected, and more fun. There's no reason your bike life shouldn't reap the same benefits. These six groundbreaking companies are releasing innovative, high-tech products designed to revolutionize the way you ride.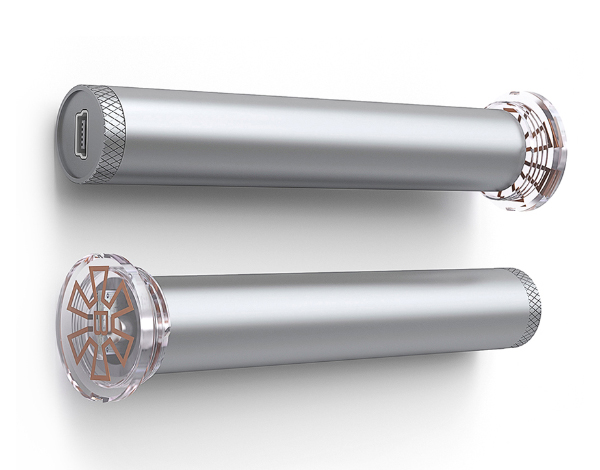 SmrtGrips
SmrtGrips are smart handlebar inserts and grips that help you navigate city streets, locate your bike, and gain access to a broad base of community-sourced information such as bike lane locations, popular routes, and more. Type in where you want to go on the SmrtGrips smartphone app, and the handlebars will buzz your right or left hand using haptic technology, indicating where you should turn as you go. Using the SmrtGrips app, you can easily locate your bike with a distance indicator or tap into a database of bike information for your area. Simply replace your regular grips with the SmrtGrips, fasten the inserts into your handlebars, and you're ready to ride.
Available for preorder on their website, starting at $59 USD ($73 CAD).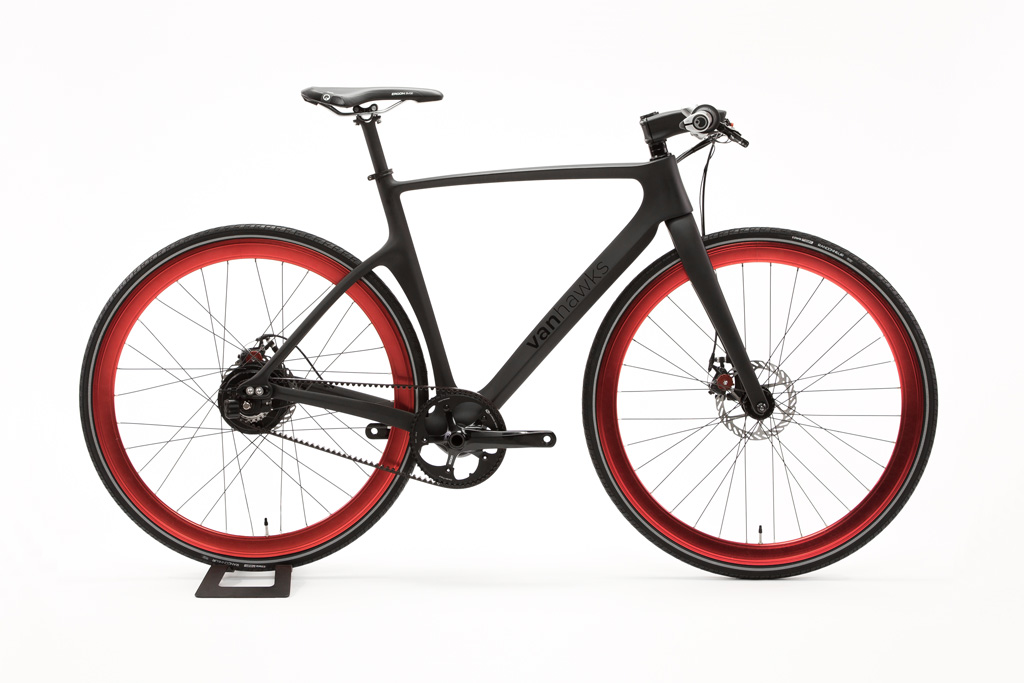 VanHawks Valour Bike
The Vanhawks Valour is a carbon fibre connected commuter bike. With high-tech features throughout the frame and components, the Valour aims to make city riding safer and easier. Using a gyroscope and magnometer, the bikes detects your surrounding physical environment, everything from cars to potholes to the gradient of the road. The handlebars will buzz if a car is in your blind spot, LED lights will blink to indicate which way you should turn for routes planned in the smartphone app, and the bike will suggest new routes based on which roads are flatter and more bike-friendly.
The bike is available for preorder, single-speed for $1,249 USD or multi-speed for $1,499 USD. It launches spring 2015.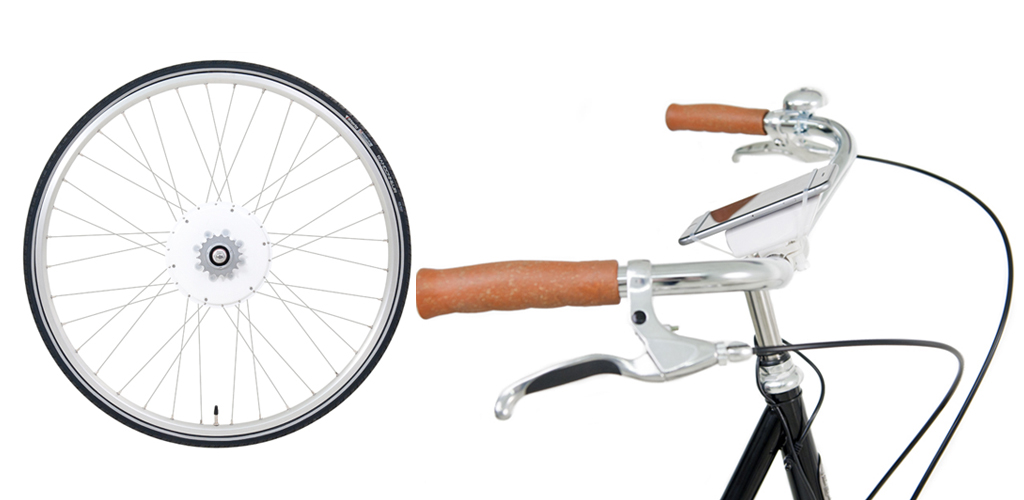 FlyKly Smart Wheel and Smart Light
FlyKly is bringing two pieces of smart biking technology to improve the way you ride.
The Smart Wheel is a lightweight, efficient pedal-assist rear wheel that operates entirely through a Smart App on your phone. Easily installed and available in a range of sizes to fit practically any bicycle, the Smart Wheel turns any regular old bike into an electric bicycle. It has a 25-60 mile (40-100 km) range on lithium battery power, and can assist you up to 16 mph (25 km/h). The wheel has a motion sensor, torque sensor, motor temperature sensor, and system monitoring sensor working together to observe, record, and generally improve your ride.
Smart Light is a small, lightweight, and easily attachable LED front light that doubles as a smartphone holder and charger. Attach your smartphone to the light using simple safety straps and plug it into the light's USB port. Follow your ride on Smart App, while the light optimizes its brightness depending on the time of day. The light and port are powered by your pedaling, so you'll never be without light – or a charged phone – again.
The Smart Wheels are available online for preorder for $999-$1,099 depending on the size, and the Smart Light is available for purchase for $99 USD.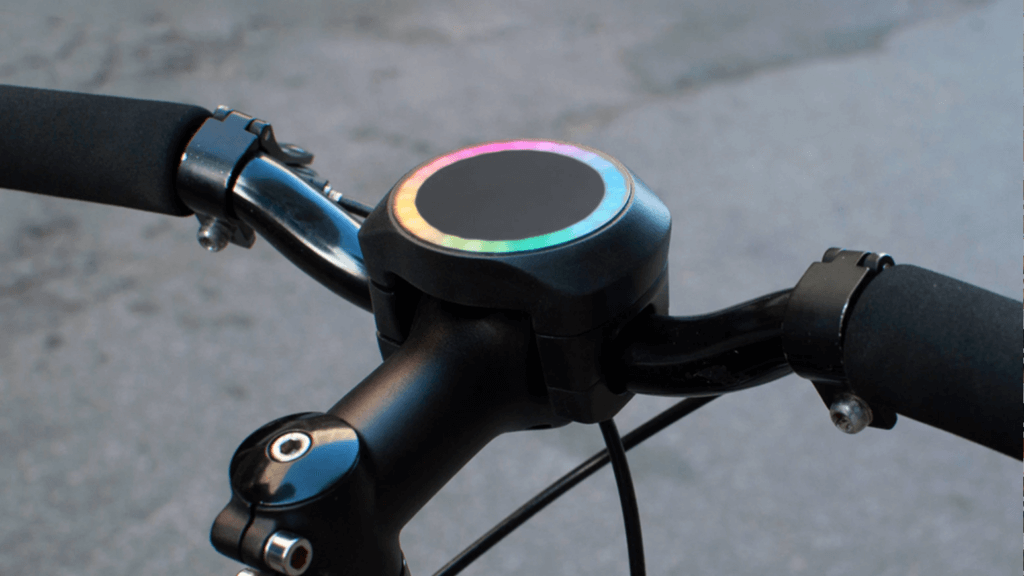 SmartHalo
Just like Frankenstein's monster, it can feel a bit like lightning hit your bike the first time you walk up and your bike emits a friendly electric rainbow from the handlebar mounted SmartHalo. While it still doesn't do all the legwork for you, your bike just became a whole lot smarter. The front light can be set to static or blinky and is visible over 750 m. You can set the light to turn on automatically when it senses the darkness or manually double tap it to turn it on. Intuitive turn signals light up pointing out the most friendly bike routes. The colours turn from yellow to green the closer you get to the destination and upcoming turn signals flash quicker the closer you get to making the next turn. A 100 dB alarm system is equipped and becomes a serious antitheft mechanism. A small barking mother goose nags at you to get away until you've pushed it too far. Then a full-on fire truck sounds like it pulled up to extinguish a fire on your eardrum. Although it can't book your meetings and tell the cold callers to FO, it can tell you when you are receiving incoming texts or phone calls. At which point you need to pull over and safely use your phone
Connected Cycle Smart Pedals
The Connected Cycle Smart Pedal is a GPS-enabled pedal that prevents bike theft by allowing you to track the movement of your bike. It sends you a text through the Connected Cycle smartphone app to let you know if your bike is on the move. You can then follow its route in real time on the app. The pedal is easy to install but can only be removed with the owner's uniquely-coded key. As a bonus, it records the speed, route, incline, and calories burned on each trip you take, storing the stats so you can keep track of your progress as on the Connected Cycle app.
A crowdfunding campaign for the pedal is slated to launch soon.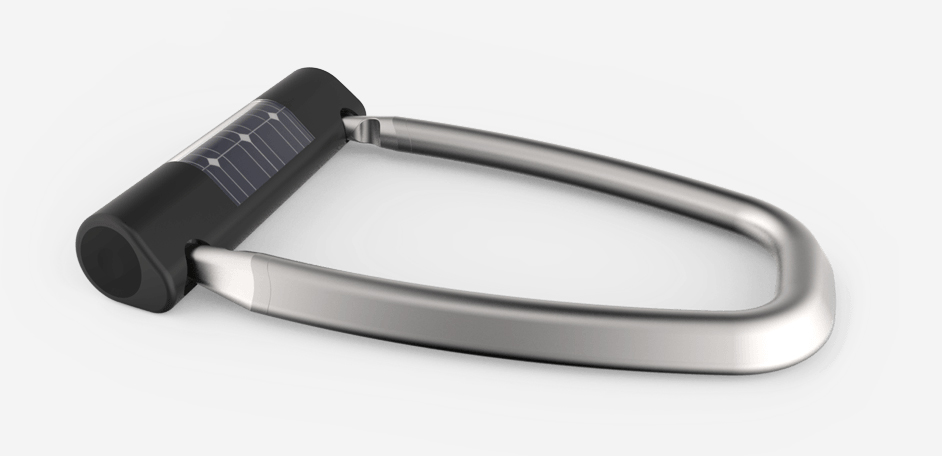 Skylock Smart Lock
Skylock is a connected bike lock that is as much theft deterrent as it is a safety solution and a social tool. The keyless smart lock opens through a connected app on your smartphone so you never have to worry about losing your key. Invite others in your trusted network to access Skylock, and suddenly you can lend a friend your bike with just the push of a button, or easily participate in a bike sharing program like Spinlister. Using a built-in acceleromator, Skylock detects shaking or tremors in your bike and will notify you via text if it is being tampered with. Using the same technology, it will also know if you get into a collision, sending a notification text to your trusted network. The lock holds its solar-powered charge for 6 months by just 12 hours of riding in the sun, but also has a USB port if you need a quick charge.
Skylock is available for preorder for $159, and ships spring/ summer 2015.
---
Did we miss something? In the rapidly-evolving tech world, new bike tech is constantly being released. Let us know in the comments section if there's another high-tech bike product out there that we should know about.
Autumn Gear Guide
Find inspiration in our Gear Guide that will keep you out on your bike through wind or rain.
Download Now