October 19, 2015
Trek Chelsea 9 City Bike Review
We review the Trek Chelsea 9, a mixte-frame city bicycle.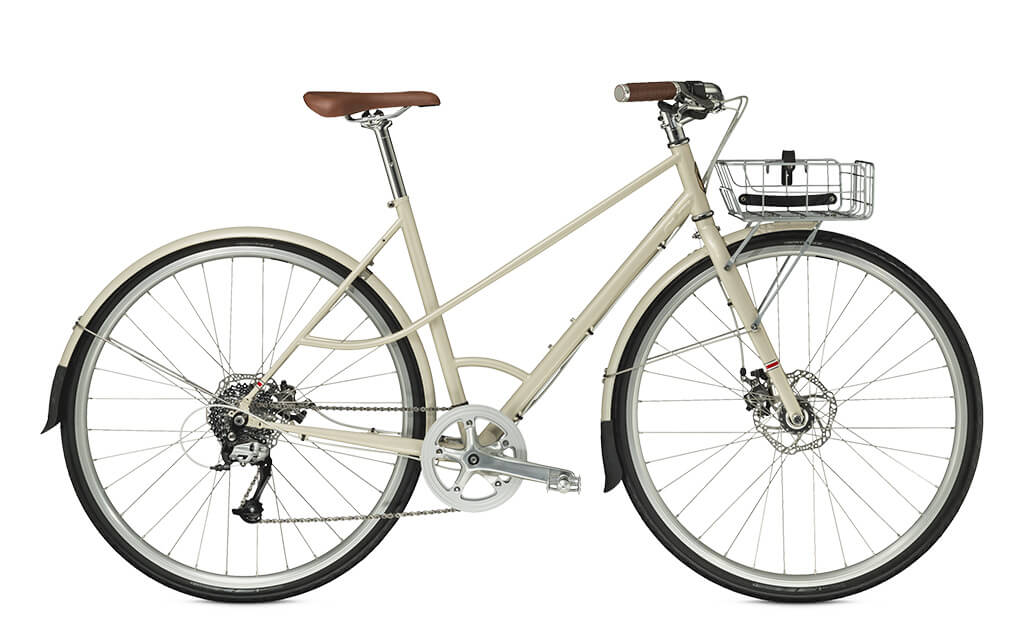 PRICE $789.99 USD, $899.00 CAD
FIND IT AT trekbikes.com
The Trek Chealsea 9 is a very light and fast bike with a mixte steel frame and a fairly upright seated position. The bike is complete with matching custom Trek fenders, puncture-resistant Bontrager tires, and a front basket with a U-lock holder. It has front and rear Formula alloy hubs, a 1×9 drivetrain and shifters by Shimano, and brown leather Custom District grips and a Bontrager saddle.
TELL YOUR FRIENDS
I have too much to say about this beautiful bicycle. It is stacked with features that make it an awesome ride. The Chelsea 9 comes with a front basket installed that is complete with a convenient U-lock holder. This made locking and unlocking so easy. I only used the "pick-me-up" carrying bar at the centre of the frame for a few flights of stairs, but this feature makes this bike a great choice for those who have to bring their bikes up or down stairs regularly. This bike is light, speedy, and beautiful, complete with matching custom Trek fenders.
WISH LIST
The stock seat was my biggest issue with this bike, as it is far from the most comfortable saddle I've ever sat on. Other than that, the shock absorption wasn't very good (to be expected of such a light bike with such thin tires), but this became a bit of an issue on uneven terrain when the front rack made a lot of noise from bouncing around. This is not an issue when riding on well-maintained roads, just a note that even though this bike is nice to cruise on, it's no cruiser.
IDEAL RIDER
This bike has a "Women's Specific Design" (WSD) fit, which means that Trek has created all of the Chelsea's components with the comfort of female riders in mind. Commuters, errand-runners, and casual riders alike will love this bike, as it is speedy, powerful, and a delight to ride. It has the capacity to go as quickly as some road bikes, but is complete with convenient features that make it perfect for riders who don't race.
SUMMARY
One day as I was riding this bright yellow bike in a rainbow dress-shirt, I couldn't help but feel like I was spreading happiness and sunshine to everyone I passed. I feel deeply in love with this bike and it's definitely one of my all-time favorites. I took it to work and could arrive within minutes if I needed to, I took it on long distance rides and it never failed me, and I took it on grocery runs and the extra weight didn't slow me down. I would recommend it to anyone who loves a stylish, complete bicycle, but also craves a light bike with the capacity for speed.
This bike was generously provided by Bicycle Sports Specific.
Autumn Gear Guide
Find inspiration in our Gear Guide that will keep you out on your bike through wind or rain.
Download Now