July 17, 2018
How a Bicycle Helmet Should Fit
What are the most important criteria for finding the correct fit for a bicycle helmet?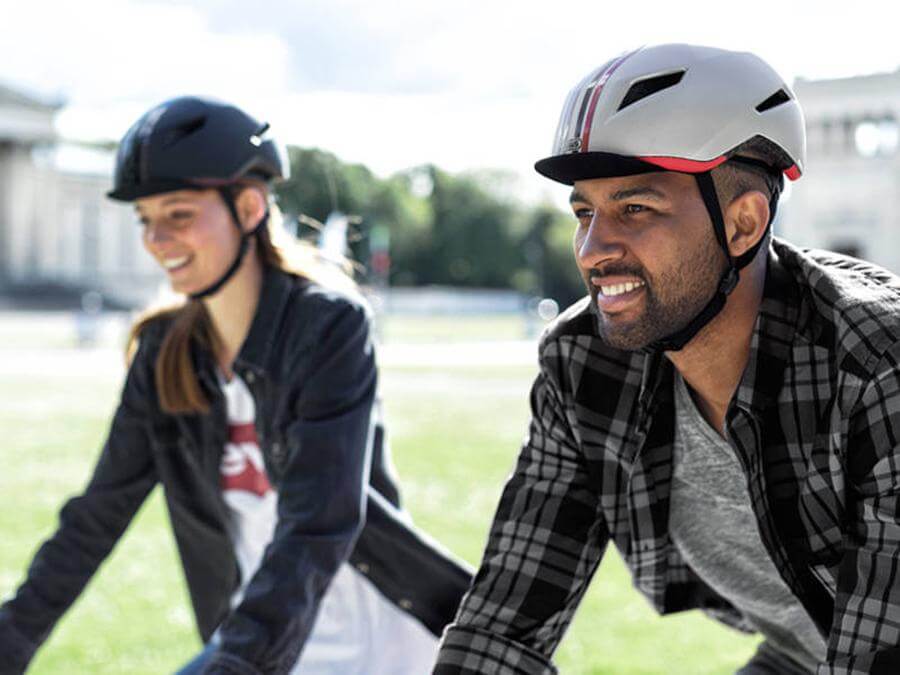 Ever wonder what the most important criteria is for finding the right fit for a bike helmet? This quick overview will help ensure you find a helmet that fits so comfortably you'll actually want to wear it.
Choose a helmet of your size
Helmets typically come in small, medium, and large. The helmet sizes can also correspond to a measurement range (inches and/or centimetres) of different head sizes so you can be sure you're buying the right size. If you're not sure about your head size you can wrap a measuring tape around your head about a half inch above your eyebrows. Don't wrap the tape too tightly as you want the helmet to fit comfortably.
Get the right fit
Now that you have picked out the right size you can get the perfect fit by making minor adjustments to the helmet itself. Almost all helmets have a sizing dial on the back of the helmets internal sizing ring. Put the helmet on your head and tighten dial until the helmet no longer wobbles or slips.
Position the helmet correctly
The helmet should sit level on your head (not tilted back) with the front edge one inch (two fingers) or less above your eyebrows so that your forehead is protected.
Buckle and tighten the chinstrap
The straps should join right under your ear to form a "V". Adjust the straps around both ears until you have a comfortable fit. There should be just enough room to fit your finger between the strap and your chin. Another test is to open your mouth wide with the straps done up. You should feel the helmet press against the top of your head.
Make sure it's one you'll wear
Even if a helmet feels comfortable it's got to be a helmet you like the looks of. You probably won't want to wear it otherwise. Finding one that matches your style can seem like a daunting task when they're are so many different styles, infinite colour options, and an endless number of unique features that differ from one helmet to the next.
ABUS has a great selection of bike helmets where design meets functionality. Discover the stylish Yadd-I and Youn-I Ace from ABUS or explore their full range of helmets here.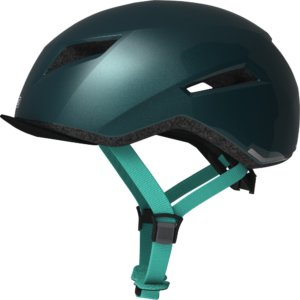 Yadd-I
The fresh, eye-catching Yadd-I design is a style setter and stands out from the crowd. But it is not only the design that is makes this helmet stand out. The Yadd-I also stands out technically. The practical "Soft Tune System" adjustment system promises optimum support and a comfortable fit and only needs to be adjusted once thanks to its flexible elastic strap. The Forced Air Cooling Technology quickly deflects air outwards through flow channels, thus ensuring a comfortable head temperature. Read our review here.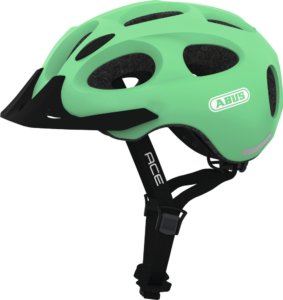 Youn-I Ace
The Youn-I Ace fulfils the need for design and safety.The city helmet has a simple, urban and fashion-conscious appearance and fits perfectly to the modern design of stylish city bikes. Different colour combinations – from simple one-toned to modern patterned – offer a wide selection for every taste. The ideal everyday helmet for use in the city and just the right accessory for style-oriented cyclists.
---
Mia Kohout is the Editor-in-Chief of Momentum Mag. After launching Bike to Work Week in Vancouver years ago she wanted to inspire more people to ride a bicycle and help promote the idea that riding bikes is for everyone.
---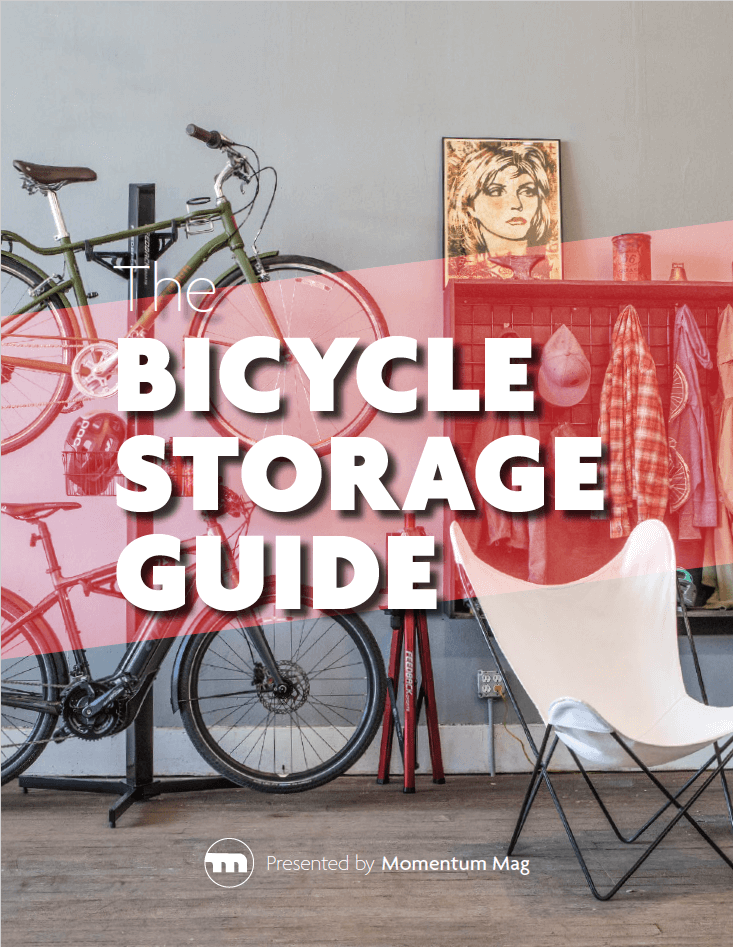 ---
Autumn Gear Guide
Find inspiration in our Gear Guide that will keep you out on your bike through wind or rain.
Download Now