June 13, 2018
Bike to Shop Day Encourages Everyday Bicycling
Bike to Shop Days celebrates cycling for transportation and demonstrates how fun, convenient and affordable it is to make trips by bike.
While Bike to Work Week is celebrated all across Canada and the US, a smaller, similar biking event is gaining momentum. Cities around the world will be taking part in Bike to Shop Day which encourages people to do their errands by bike and show stores and city planners the importance of bikes as an attractive, active, ecological and economical mode of transportation.
Vancouver's own Bike To Shop Days will be taking place June 22nd to 24th across Metro Vancouver and aims to encourage support for bike infrastructure on destination streets. During this free weekend event there will be guided rides, celebration stations and discounts at shops all weekend long! Register to show your support and be entered to win the Motorino CTi e-bike! Don't miss out on your chance to win this one-of-a-kind bike!
Bike To Shop Days got it's start in the US when Janet Lafleur, the product marketing manager for a Silicon Valley tech company and an everyday cyclist, realized that many people still viewed shopping by bicycle as a fringe activity, or even impossible.
"There's all this emphasis in the US on either sport riding or bike commuting in a traditional sense, but there was no attention that was being paid to these smaller errand trips that I was doing all the time," said Lafleur. Since the majority of Americans shop closer to their homes than they work, biking to the shops is a more attainable goal than bike commuting for anyone who may be hesitant to get started on two wheels.
When Lafleur launched the event in 2014 with the support of the Silicon Valley Bicycle Coalition, a number of men liked the idea, but it was women who were particularly enthusiastic. "They definitely had more interest in it. I think for a lot of women the whole Bike to Work idea wasn't that successful … they couldn't do it as much as they wanted because they had to worry about gear, or it was too far or they had to pick up kids or whatever," Lafleur explained. "But doing the errands was something they could definitely do."
With no need to worry about work materials or a change of clothes, storage space on the bike is freed up for purchases. And since nobody is concerned with what to wear to the grocery store, many people took the opportunity to throw on some workout clothes, take the long route to the grocery store, and combine their errands with exercise.
Using a team of volunteers, Bike to Shop Day recruited local businesses to offer incentives – such as discounts or freebies – to customers who arrived by bike.
Bike to Shop Day highlights a growing trend in the US and Canada that positions the bicycle as a viable mode of transport for everyday activities. As more and more people ride their bikes to work and to the shop, it will be on politicians and planners to adjust infrastructure accordingly.
"My dream is that the next time we go to one of these city planning meetings and we're talking about how to build the shopping center or whatever, they say, 'You know what, there's not going to be a lot of space for car parking we're going to need more bike racks.'" Lafleur said. "I just want it to be part of the planning, I want it to be seen as something so normal and something so efficient that they plan for it ahead of time."
---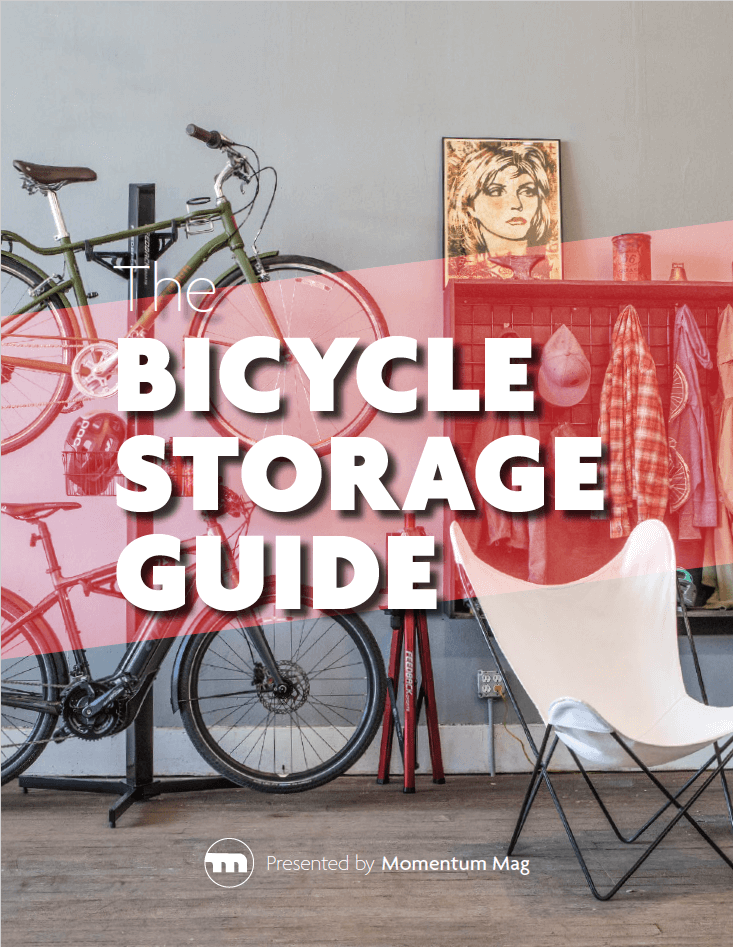 ---
Autumn Gear Guide
Find inspiration in our Gear Guide that will keep you out on your bike through wind or rain.
Download Now