July 20, 2016
Mobi On Over! Photos From Vancouver's Public Bike Share Launch Event
The new system officially launched this morning to much excitement.
As the sun burst through the clouds on what felt like the first summer morning of an unseasonably rainy July, a group of around 30 city staff members and bike advocates gathered at the edge of the bike path, excitedly adjusting their seats and getting comfortable on the city's brand new Mobi Bikes
. After a few years of false starts, Vancouver's public bike share officially launched this morning with a commemorative ride along a section of the Seaside Greenway, the city's 17 mile (28 km) waterfront biking and walking path.
With bike riding mayor Gregor Robertson at the lead, the group pedalled past the sailboats and glass skyscrapers of False Creek to break through the banner, officially welcoming Mobi Bikes to the streets of Vancouver.
Scroll down to check out photos of this morning's event. We couldn't be more excited to see public bike share finally hit the streets of our home city!
Photos by David Niddrie
.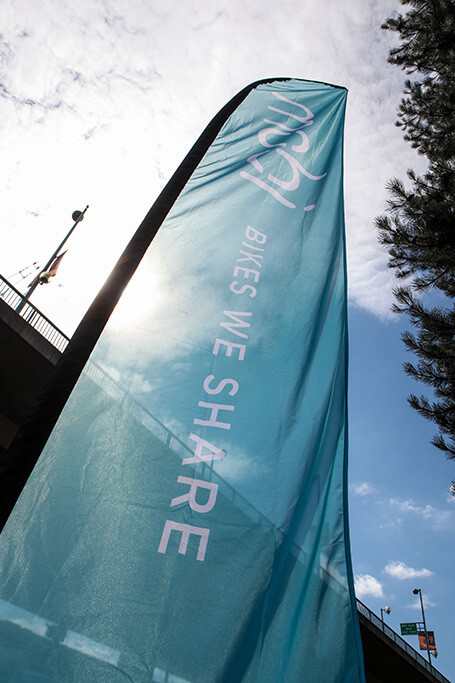 Autumn Gear Guide
Find inspiration in our Gear Guide that will keep you out on your bike through wind or rain.
Download Now