October 20, 2014
Linus Roadster 8 Review
Momentum Mag reviews the Linus Roadster 8 city bike.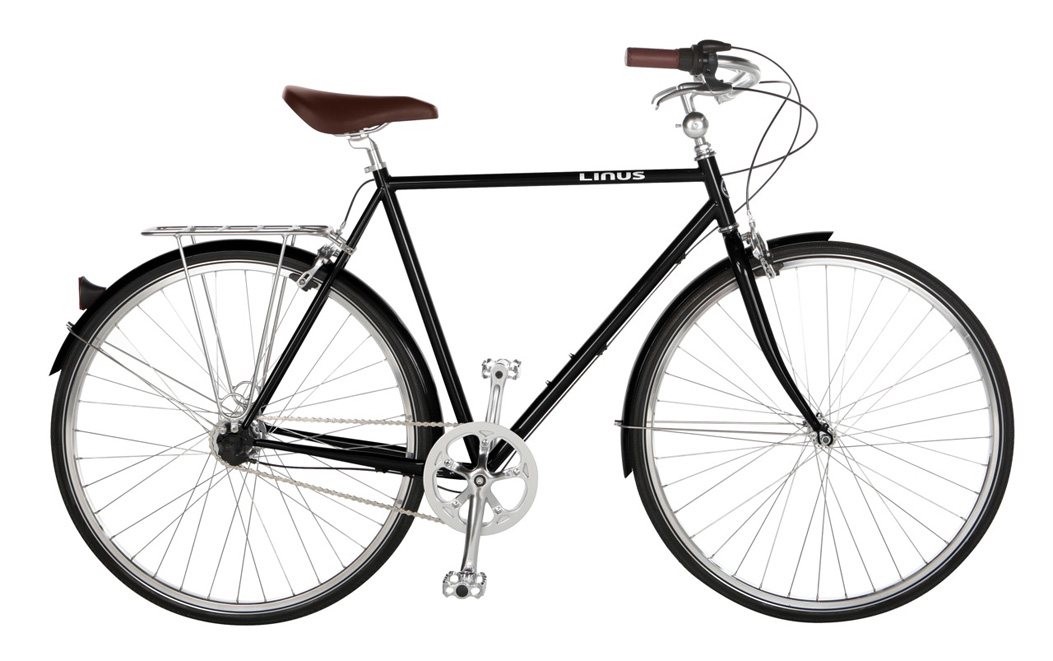 PRICE: $869
FIND IT AT: linusbike.com
AVAILABLE IN: USA and Canadian stores and online.
The Linus Roadster 8 is an upright city bike outfitted with an 8-speed internal-gear hub, 700c wheels, leather grips, caliper brakes, rear rack, matching fenders, and alloy bell. Available in several colors in sizes Medium (51cm/ 20″) and Large (59cm/ 23″).
TELL YOUR FRIENDS
When I first saw the Linus Roadster 8 bike I was impressed by its classy, retro look. Its simple yet sleek silhouette catches a lot of attention. I had previously found that bikes that are so stylish usually tend to prefer form over function; however, after taking it for a spin I can only say one thing, the Roadster 8 is solid. It's got 8 gears, which means hills are a piece of cake (take that, fixie lovers), and full length fenders mean that Vancouver's rainy winters won't make for wet pants after riding – I hate wet pants.
I took the bike for short jaunts to the office and for longer rides along the beautiful beaches lining False Creek. It handles both kinds of trips equally well, and it's fun to ride. In short, the Roadster 8 is a great looking city bike with utility in spades.
WISH LIST
While the sturdy frame allowed for great responsiveness it's also a bit heavy compared to other road bikes I saw in my office. I should probably stop complaining and hit the gym harder.
IDEAL RIDER
This bike is perfect for the city. It's stylish and functional. It's a bike that I definitely wouldn't mind using every day for errands and for my short commute to the office.
SUMMARY
I've gotta give it to Linus – they've built a pretty sweet bike here. It looks and functions like a dream.
---
Kenshi Arasaki is the CEO and co-founder of A Thinking Ape, a mobile games company based in Gastown. athinkingape.com @arasakik
Autumn Gear Guide
Find inspiration in our Gear Guide that will keep you out on your bike through wind or rain.
Download Now