August 31, 2015
AETHER Launches Pre-Fall 2015 Collection
Aether's Pre-Fall men's line is understated activewear for urban dwellers.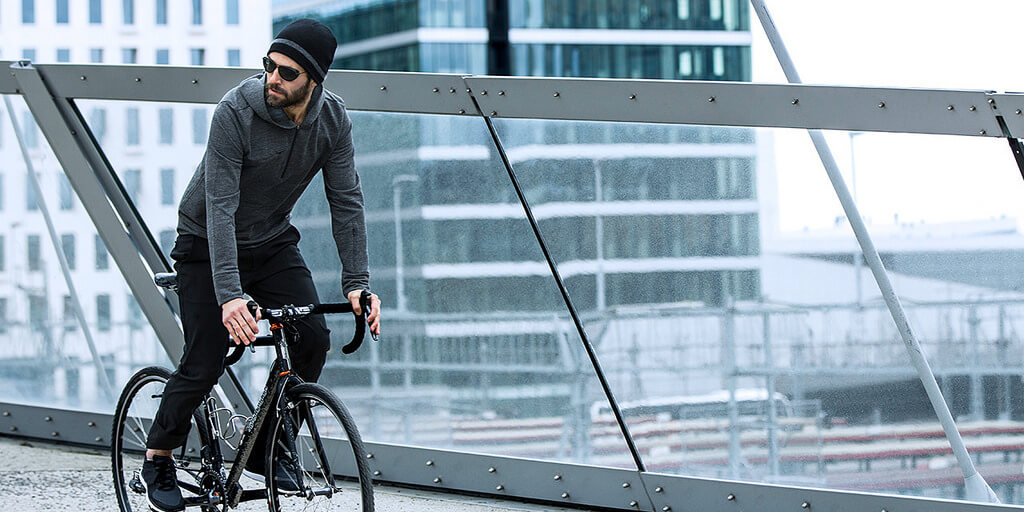 AETHER is launching a new Pre-Fall line of commuter clothing for men. Each piece's design allows for an easy transition from an outdoor activity to the bar, the party, or work.
Men's Transport Jacket, $395
The Transport is a city jacket designed for active commuters. The jacket features understated reflective piping on the back seams and an elongated tail, making it more comfortable to ride in. The Transport is fully waterproof and has pit-zips and subtle front-chest vents. The sleeves feature an inner cuff to reduce wind flow but leave enough room for a watch. For exterior storage there are zippered hand-warmer pockets, a hidden side pocket, and a lower back pocket. Inside the jacket there is an audio valve pocket for headphones.
Men's Tracker Hoodie, $195
The Tracker Hoodie is an active sweatshirt that appears casual. It is odor-resistant, moisture-wicking, and thermally insulated. The hoodie also has a subtle zippered pocket on the chest for easy, discreet storage of small items.
Men's Bike Pant, $195
The Bike Pant is water repellant, and features a slim fit that works in the office but is designed with easy movement in mind. The pants have a reflective back pocket flap that can be tucked in at work, as well as a 3XDRY® wicking technology that dries sweat and an interior reflective stripe on the bottom cuff that shows only when the cuff is folded up.
Autumn Gear Guide
Find inspiration in our Gear Guide that will keep you out on your bike through wind or rain.
Download Now