October 29, 2015
Ortlieb Office Bag QL3
We review the Ortlieb Office Bag QL3, a waterproof laptop pannier/ shoulder bag.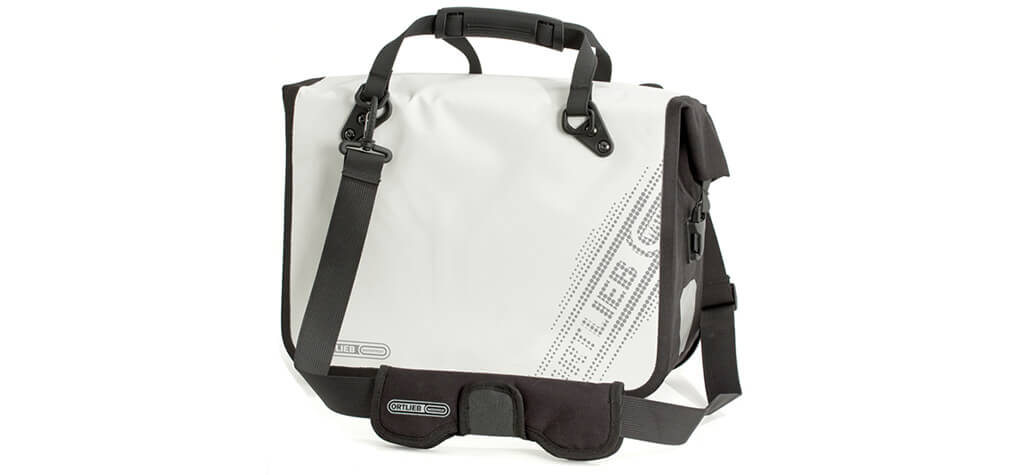 PRICE $200 USD
FIND IT AT  ortliebusa.com
Bike briefcase with an integrated QL3 mounting system that permanently affixes the components of the adapter to your back rack so the bag has a smooth interface when off the bike.
TELL YOUR FRIENDS
For the modern worker, the Ortlieb Office Bag QL3 offers a cool, waterproof design with what you might expect for all your commuting essentials. The QL3 sports a 21L carrying case, built for full rack integration and an easy "on-off" system for the busy biker. With Two Scotchalite panels for extra visibility and a matte grey exterior, the best part of this piece is the button down design; purposeful, clean-cut and sleek.
WISH LIST
Ideally the base model would come with pouches for electronics and a laptop cover, and the mounting unit precludes some other pannier systems, so consider your specific needs before instillation. If you require versatility, this may not be ideal.
SUMMARY
For those aiming for a sturdy, businesslike and utilitarian bag for shuttling accoutrements between office and home, this may be just the piece of equipment for you!
---
Sean Elbe is helping build a more sustainable, creative and innovative economy in Vancouver, British Columbia. As an economic development professional, cycling helps him navigate an urban environment, make meetings on time and clear his mind in the process. Follow him at @CEOwrangler.
Autumn Gear Guide
Find inspiration in our Gear Guide that will keep you out on your bike through wind or rain.
Download Now